---
Supreme Guard
5 Foot Overlap (cover size is 5 ft. larger than pool size)
U.V. Inhibitors Protect the Cover From Sun Damage
Highly resistant to punctures, tears, chlorine stains and other chemical stains
10 Year Pro-rated Warranty
12 x 12 Scrim (this is important)
Green/Black Color
Water Bags / Aqua Blocks Sold Separately
WINTER COVERS – HUGE INVENTORY OF SIZES AND SHAPES!!!
---

Call 973-812-9440973-812-9440 to place your order
Shipping available!
Aqua Blocks and Water Bags
Aqua Blocks
1-6 Blocks
7-12 Blocks
13 & More
---
Water Bags – Double
---
Water Bags – Single
---
Winter Closing Chemical Kits
20,000 Gallon – Includes
1/2 Gallon Winter 10 Algaecide
3 Lbs. Winter Chlor
30,000 Gallon –
Includes 3 Qts. Winter 10 Algaecide
4 Lbs. Winter Chlor
Electric Cover Pumps
Super Pro- APCP – 1700
115-Volt Automatic Pool Cover Pump with a low energy consumption, permanent-split capacitor (PSC) 1/3HP motor. The APCP-1700 model activates in approximately 2 in. of water and deactivates in approximately 1.5 in. of water.
Integrated float switch for reliable automatic operation
Built in handle
Removable intake screen for easy cleaning and maintenance
Garden hose adaptor included
Little Giant Model #505176
This non-automatic 5 Series Submersible Utility Pump Water Wizard is 1/6 HP. Typical applications include commercial, industrial, and home uses where liquid must be transferred or re-circulated.
1/6 HP shaded pole motor with overload protection
Designed for continuous duty
1 in. FNPT discharge
Pumps down to 1/8 in. (38 mm)
Garden hose adapter
Removable inlet screen for easy cleaning
Epoxy coated cast aluminum housing
Viton shaft seal
Little Giant Model #500500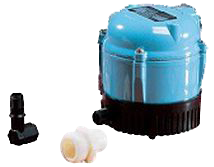 Small submersible oil-filled pump with epoxy coated cast aluminum housing. For commercial, industrial and home applications including statuary fountains, water displays, air conditioners, machine tool coolants, and many other applications where liquid must be transferred or re-circulated. This compact 170 GPH pump features a 1/4 in. MNPT discharge, 7 ft. shut-off head capability, and screened inlet.
Epoxy coated die-cast aluminum housing
70 watt
Impedance protected
For submersible use only
Genius IQ350 Automatic Pool Cover Pump
This powerful pump removes water from your winter cover fast and automatically. Genius IQ350 Automatic Cover Pump pumps 350 gallons per hour. It automatically powers on and off. It connects to a standard garden hose for draining and comes complete with a 25′ power cord. This pump can remove water to 1/8 off the pools cover.
Features:
Pumps 350 GPH
Auto on and off
25′ power cord
UL listed
Easily connects to standard garden hose