SLOW
QUICK
PH+
PH-
ALKALINITY
CONDITIONER
CALCIUM HARDNESS
TRICHLOR GRAN
DICHLOR GRAN
FEEDER TABS
SHOCK
ALGAECIDES
CLARIFIER
D.E.
OTHERS
SAND
SALT
FILTER CLEANERS
TILE & VINYL CLEANER
BIOGUANIDE (POOL)
Nature2 Spa Mineral Sanitizer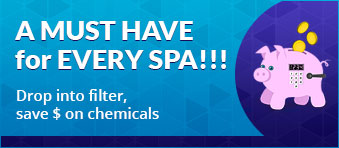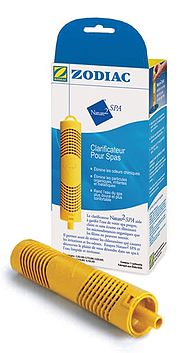 Nature2 SPA Stick Cartridge Filter Drop-in Mineral Dispenser
Using Nature2 SPA will help keep your water clean, clear, and always ready to use. The minerals in Nature2 SPA dramatically reduce the need for harsh chemicals in your water, making your spa experience more comfortable and soothing. It is a breeze to install; just drop it in your spa's filter and it will work for a full four months.